Arrowhead Wall Hanging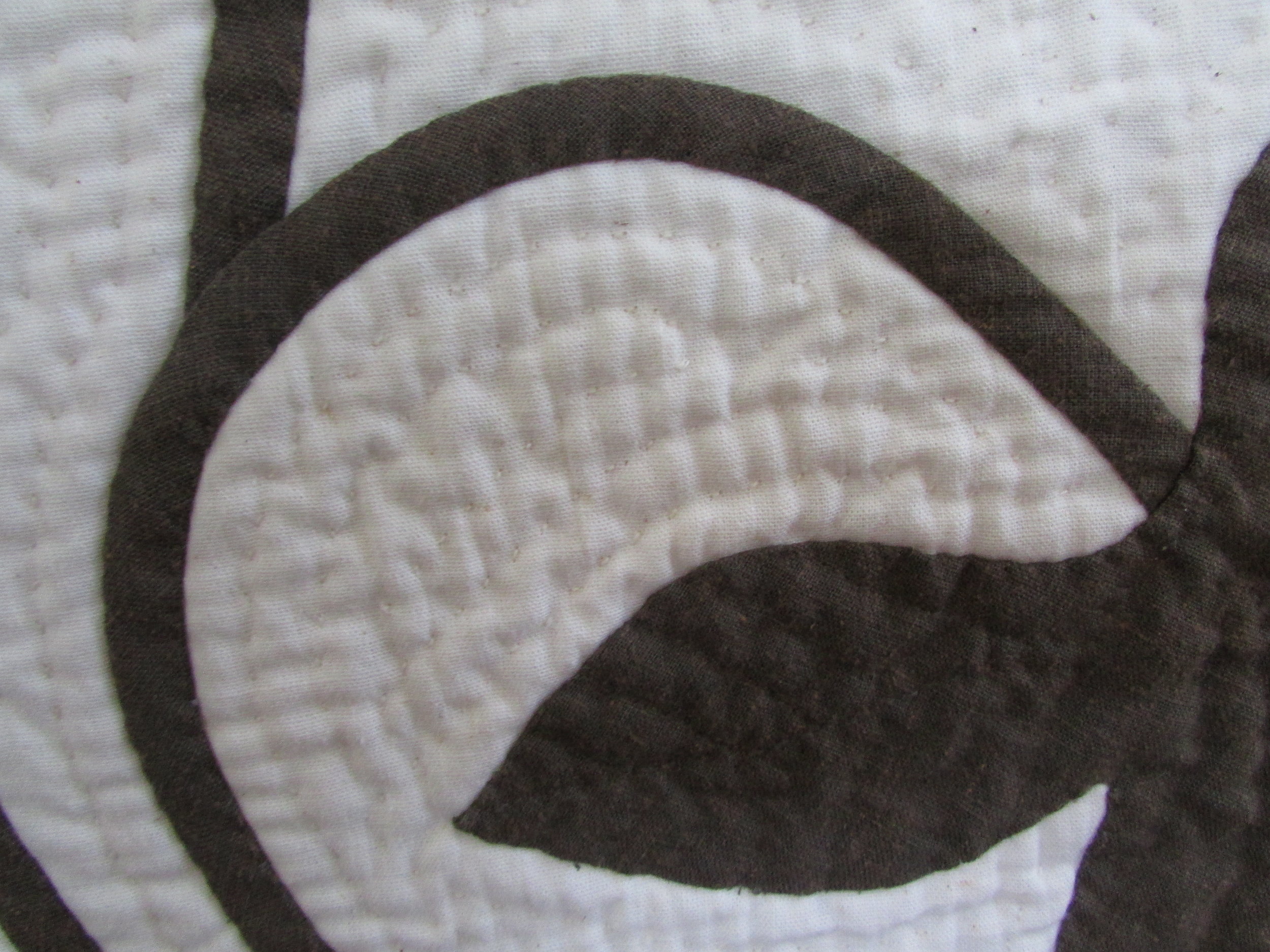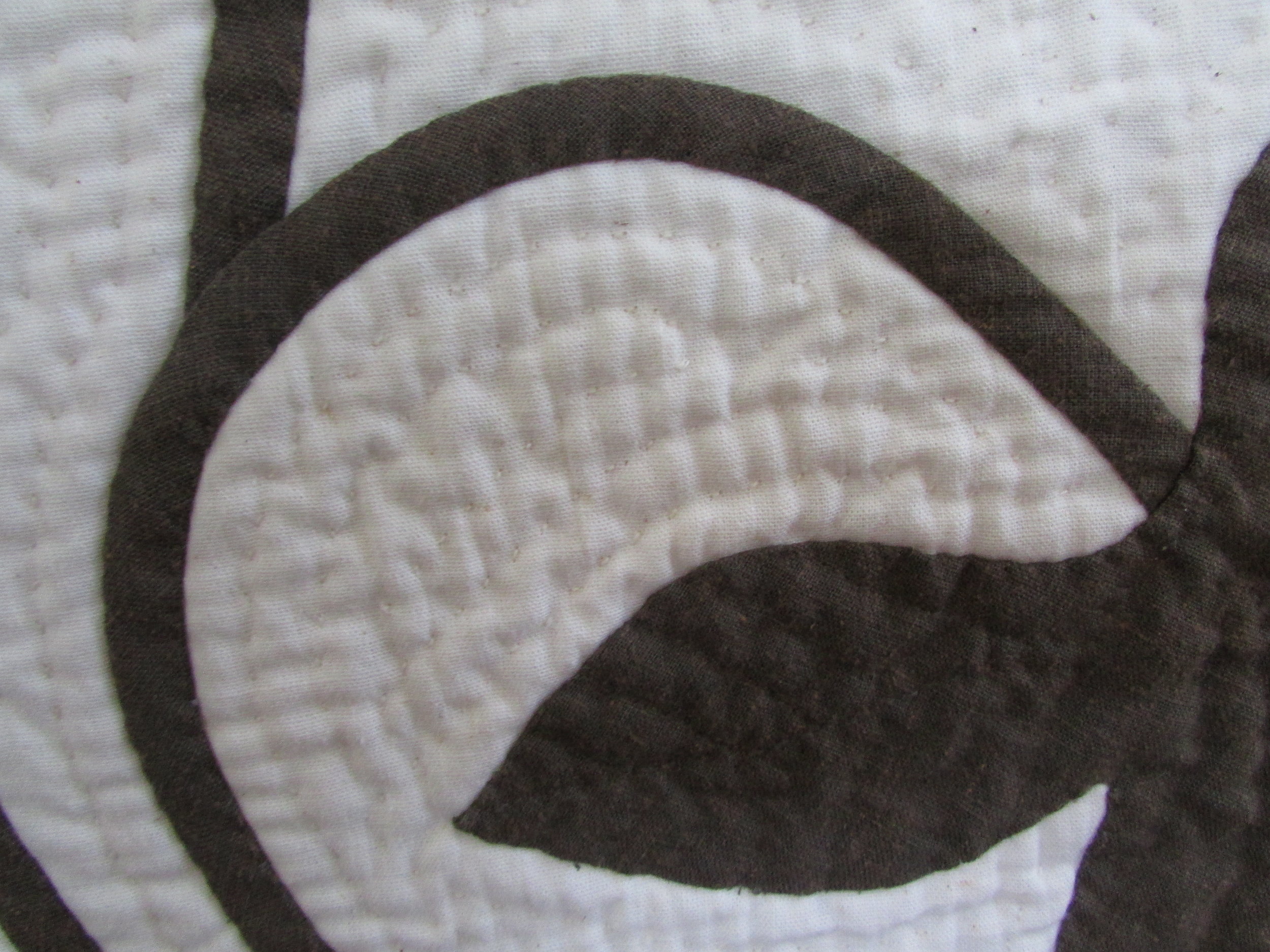 Arrowhead Wall Hanging
This is an original wall hanging inspired by an Arrowhead (Syngonium) plant that is growing in my studio. All the fabrics used in this piece are environmental fibers. The background is organic cotton, with a Java Hemp Tencel fabric used for the applique, with organic cotton on the reverse side. Organic cotton batting is used between the front and back.
The applique is cut and sewn by hand, using actual leaves for the patterns and veining. The background quilting is also sewn by hand, in an echo quilting pattern . The only machine work is one row on the binding, then turned and hand stitched.
The quilting techniques are not true Hawaiian quilting, but are inspired by their unique methods.
Dimensions-40 1/2" long by 16" width with 2 1/2" loops for hanging.
(The driftwood is NOT included, since it won't fit in the box. The wall hanging can be hung with any rod or bamboo, or by using hooks on the wall)
Materials-
Background and reverse-55% hemp/45% organic cotton
Applique fabric- 55% hemp/45% tencel in Java brown
Batting interior-Organic cotton
Fabric swatches available upon request