Breadfruit Medium Leaf Pillow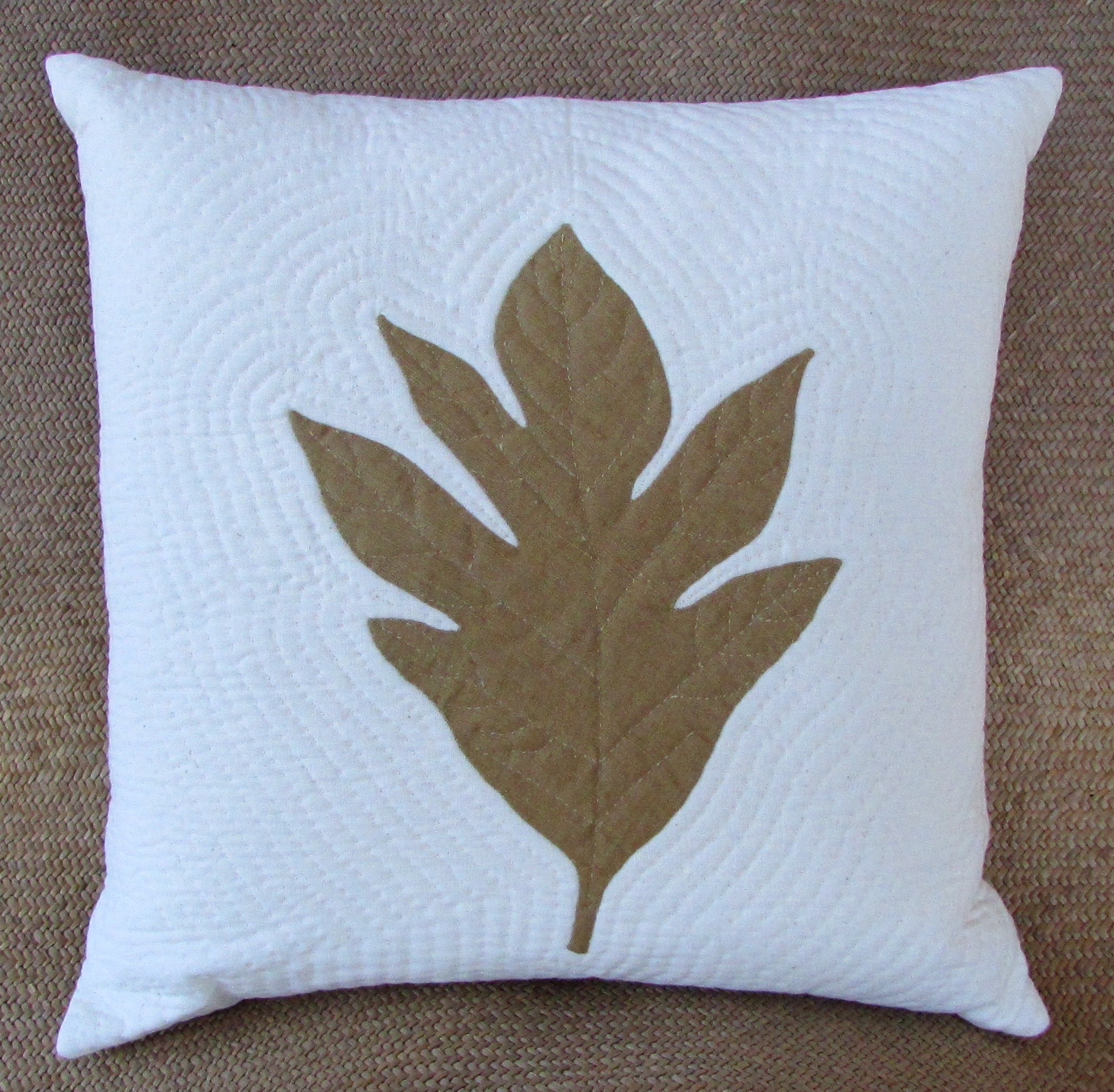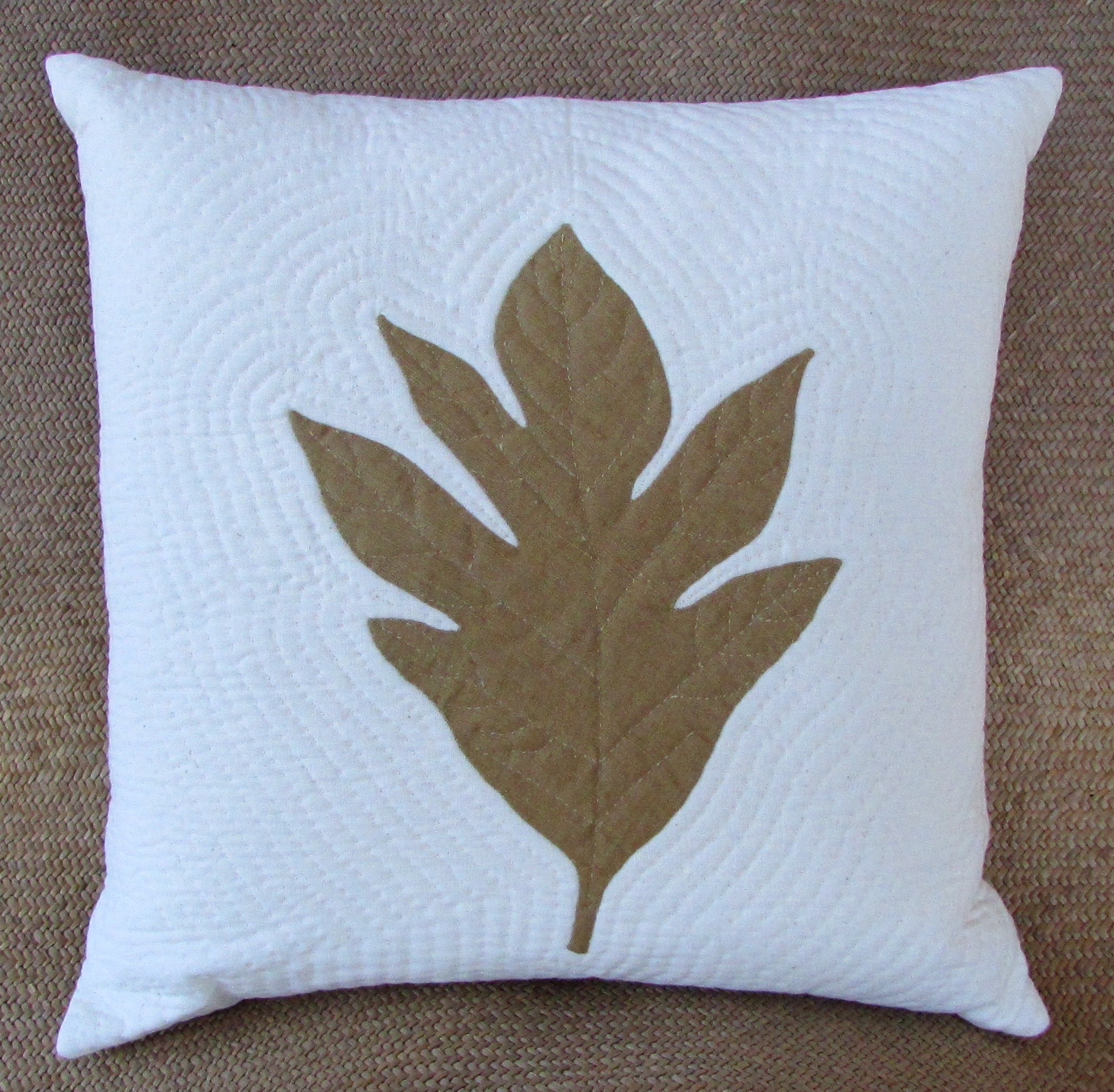 Breadfruit Medium Leaf Pillow
The Breadfruit Leaf design started with a trip to Maui and seeing Breadfruit trees for the first time. The applique fabric is 100% hemp, then hand stitched onto a background of 55% hemp and 45% organic cotton. The background hand quilted using an echo quilting technique, inspired by Hawaiian quilting. using bamboo batting between the layers.The back of the pillow is made from the same fabric as the applique and 
has buttons, so that the cover can be removed for laundering. The pillow insert is custom made using 100% organic cotton muslin, filled with organic kapok. 

This is the medium size of three Breadfruit pillow designs. There is a smaller and larger leaf size, as well as a lap quilt available. 

Dimensions- 16" x 16" 


Materials-
Background-55% hemp/45% organic cotton
Applique and back-100% hemp
Pillow insert-kapok in a 100% organic cotton case
Coconut shell buttons

Swatches available upon request