Celtic Turtle Quilt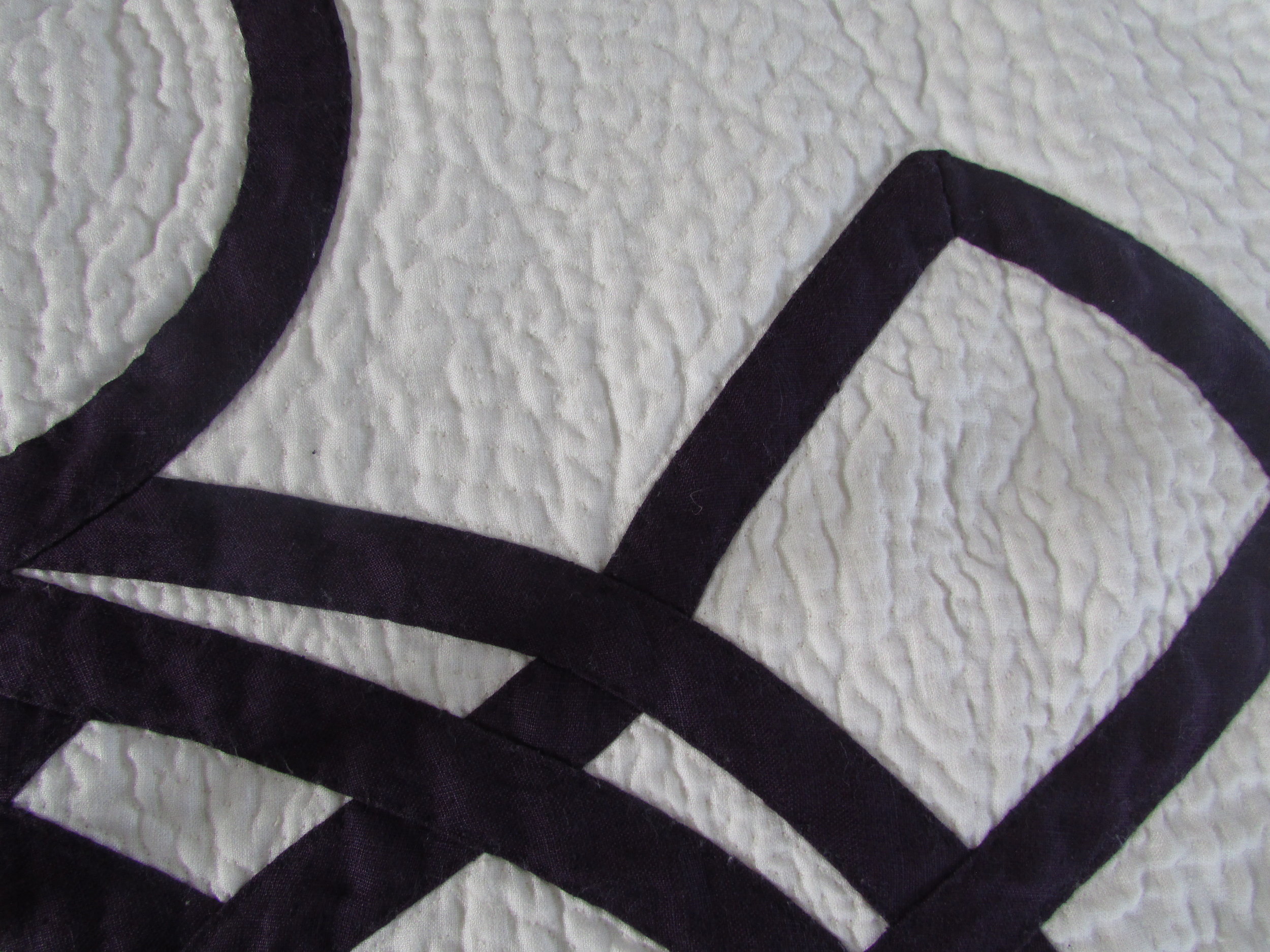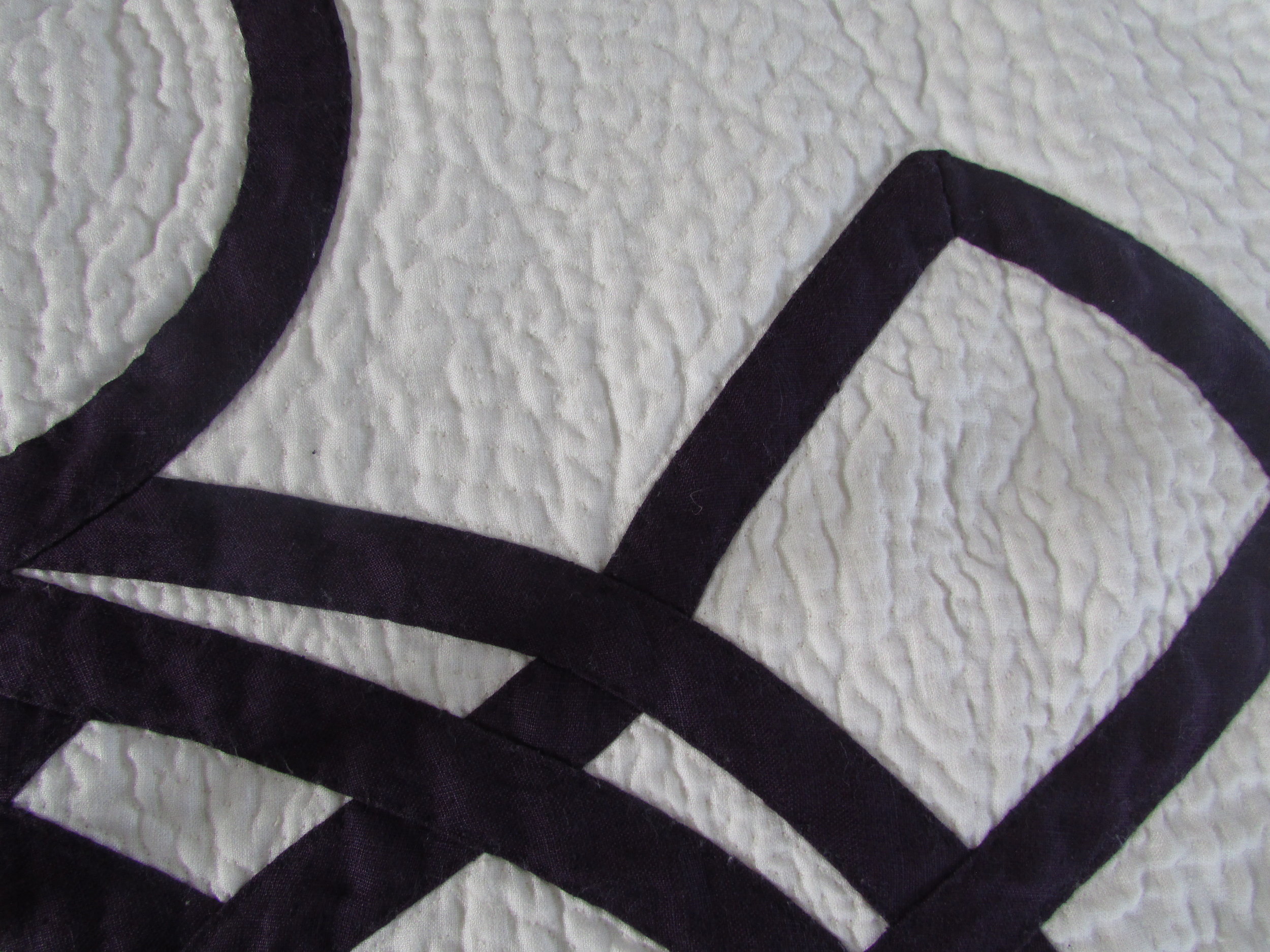 Celtic Turtle Quilt
Celtic Turtle is an original design, inspired by showing another quilt at the International Quilt Festival of Ireland in Galway, Ireland.
In keeping with the artist's commitment to the environment, this quilt is made using sustainable fabrics. The applique is continuous bias to form the turtle, then hand stitched to the background. The background is then hand quilted using the echo quilting technique, inspired by traditional Hawaiian methods.
Dimensions-46" x 53"
Background fabric-55% hemp/45% tencel
Applique fabric-55% hemp/45% lycocell
Batting-bamboo
Fabric swatches available on request